Inherited excellence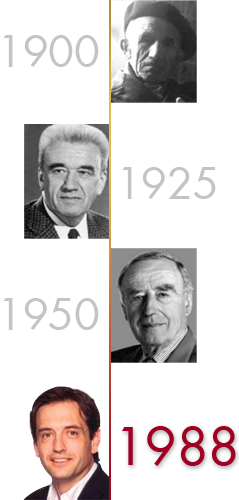 The history of foie gras is closely linked with the history of our civilisation and is part of the French culinary and cultural patrimony.
The Greeks inherited this delicacy from the Egyptians, as did the Romans who introduced it to ancient France.
A good many years later, in 1925, it was in Coudures, a delightful little village in the Chalosse region (Landes) that Joseph Castaing decided to share throughout the year his local culinary delicacies as foies gras, terrines and confits that gave him and his guests a lot of pleasure.
Located today in Saint-Sever, a few miles away from his great grand father's native home, Jean Daniel Castaing is now head of the foie gras company that creates new recipes always respecting the foundation values of the house :
Excellence, Authenticity, Quality, Knowhow, and Carftsmanship.
Genuine ambassador of French cuisine, the Maison CASTAING distributes its foies gras and gastronomic products worldwide among prestigious hotels, restaurants, department stores, delicatessens, traditional shops and caterers willing to introduce their costumers to the most authentic taste of Landes products.